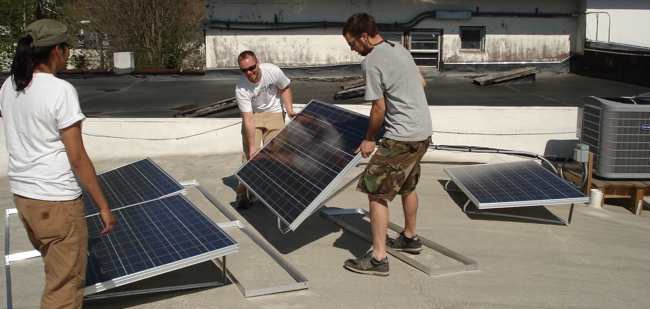 UPDATE! Make the Road Solar Your solidarity will help solarize the Burton
Street Community Peace Gardens in Asheville, NC. Together, we've surpassed
our goal and and have closed donations for this phase. With this success,
we'll make additions to the project.THANK YOU.

The Appalachian Institute for Renewable Energy (AIRE) is a non-profit organization that helps community-based organizations and public sector institutions plan, develop and own renewable energy systems. We work with faith communities, nonprofits, local governments, K-12 schools, colleges and universities. We also consult and conduct research on renewable energy in the public interest and collaborate with organizations that are working to hasten a rapid transition to distributed, community-owned renewable energy.