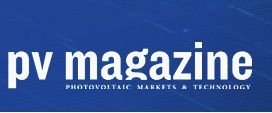 AIRE was one of the "mover-and-shakers" recently mentioned in PV Magazine's article Community Solar Niche Poised for Growth. Some of the interesting solar trends the story discusses include:
virtual net metering, which allows a ratepayer to credit  solar production from one meter (say their community solar meter) to another electric meter  (perhaps the one at their very shady home address), is accelerating the demand for community developed/owned solar energy
this community solar market is second only to the one for utility-scale solar
Colorado utility Xcel Energy, Inc. met their 4.5 Megawatt (enough for 1,000 energy efficient homes) purchase offer for community developed/owned solar energy in 30 minutes. Next year they're increasing the purchase offer by 400% to 18 Megawatts – enough for 3,800 energy efficient homes!
Here's a bit from the article to tied you over as you rest your mouse hand before clicking through to the post:
Technology suppliers are also on board. "With community solar we can expand our offering significantly on the residential to that 80% of the population that can't put solar on their rooftops. It's an extra tool in the bag for offering solar," says Andy Noel, director of utility business development for REC Solar Inc, in Portland. "Over the last three years there has been a pickup in residential solar leasing, which enabled the market to expand significantly after direct sales slowed, but now we are at a third stage of expansion in the market, in which consumers will buy modules that are not installed on their homes," he said.
You can read the entire article on PV Magazine's website HERE.