The solar installation was completed on Monday, August 10th. Now we await only Duke Energy to connect the system to the grid. The advocacy community uses the term "slow walking" to describe how long that may take. Only Duke knows, but hopefully soon.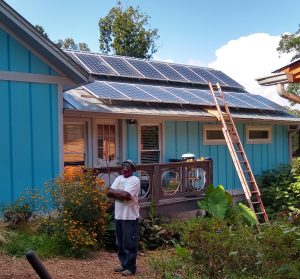 The garden is producing healthy food, ideas, healing vibes, and is ready to make electricity. We'll keep you posted.
One thing that I believe is important in reflecting on this solar project is its role in something larger and more deeply rooted in the Burton Street community. Solar is an important piece in their vision of a resilient community, and there will be more solar to come, but the participatory act of making solar a reality cuts deeper into the constructive idea of what community development means. In other words, this and future phases of solar are vital steps on Burton Street's community roadmap, whose key idea is:
The Community Accountability Plan (CAP) implements and celebrates a grassroots regenerative revitalization and accountability system designed to build, maintain, and protect pillars of resiliency in historically African American neighborhoods. CAP supports a culture of sustainability that is inclusive and economically just. The plan includes creating, maintaining, and connecting green spaces that help absorb trauma. (emphasis added)[1]
Making a way out of no way!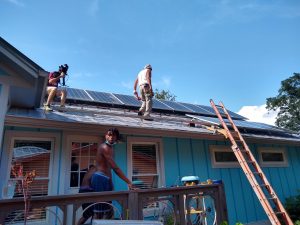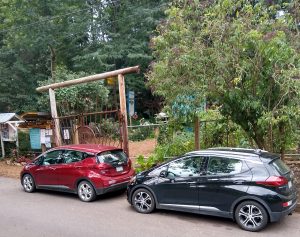 ———–
[1] See the Community Accountability Plan at https://www.hoodhuggers.com/community-accountability-plan/.