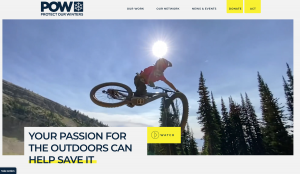 Kitty Calhoun will be giving a Zoom presentation for POW (the advocacy organization "Protect our Winters"), and focusing on the state of North Carolina's abundant and varied outdoor adventure settings, on Oct 29 at 5pm Eastern. This virtual meet-up on Zoom will last 15 minutes and then get to sharing stories, Q&A, and discussion about how we work together to protect the outdoors. POW Climb is hosting a nationwide series of talks throughout the month of October to talk about how climate change is impacting the places we play and how if we can come together as the Outdoor State we can protect our playgrounds.
Especially in pandemic times, our ability to recreate outdoors is vital to our personal and collective well-being. I've seen unusually high use at mountain bike areas and trailheads in the N.C. highlands. The public health benefits and the economic impacts of North Carolina's recreational resources are significant!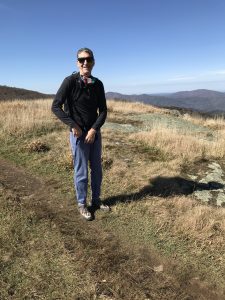 Personally, I've come to rely on the "re-creation" I get from being outside and active during these serious times. I've also seen climate-related changes over the decades first hand. Science tells us this is so, but our stories effectively convey what is going on. Finally, it makes my personal work seem more exciting– bringing solar power to communities, especially the more marginalized ones. We should all make it personal to protect these places.
North Carolina is special to many of us from the mountains to the sea. Let's join in dialogue to connect the dots between climate, our treasured trails, crags, rivers, forests, ski areas, and seashores.
To register, go here. It'll take you only seconds!
For more on the state series, go here.
About the organization Protect our Winters go here.
Read Kitty Calhoun's Op-Ed