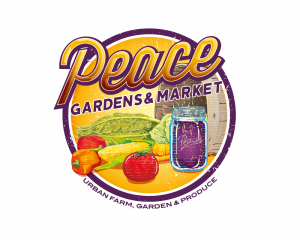 The World Food Programme's (WFP) 2020 Nobel Peace Prize and reading yesterday's Washington Post story about mothers stealing baby food to survive gives me the sinking feeling that Christmas 2020 will not be "merry" for many.
The global pandemic, wars, and climate change have 270 million people on the brink of starvation according to WFP. These deep systemic symptoms emerge from a food system, which itself is embedded in a bigger economic system built on power, excess, and extraction, that has profit and not people at it's core. We typically associate images of starvation with the African continent, but urban neighborhoods, rural communities, and college campuses are all sites of increasing hunger and food insecurity. Yes, unbelievably, in America. It's about to get worse.
One of the mothers interviewed in the Post story describes the gut-wrenching anguish of making unimaginable choices:
"I used to think, if I get in trouble, I'd say, 'Look, I'm sorry, I wasn't stealing a television. I just didn't know what else to do. It wasn't malicious. We were hungry…'
Community gardens, especially urban ones have come to be of great interest to AIRE. The intersections of food, energy and community building are so powerful. The Burton Street Community Peace Gardens and Pearson Garden (part of Bountiful Cities Asheville) are doing vital mutual aid work to support their communities in these desperate times. They are inspiring examples of integrative and grounded pragmatic action to heal trauma, solve community problems, grow and distribute food, and build community resilience. Solar is a growing part of that plan. Greenhouses need heating while seeds germinate, seedbeds need heat, garden greens and produce need cooling. These gardens are also community spaces for social gathering, art and performance (Covid notwithstanding, but social distancing is possible outdoors).
"Food is the pathway to peace" as David Beasley, the Executive Director of WFP says. These community gardens are the stepping stones on that pathway. AIRE's solar work in these gardens needs support now. We've done a great deal of work to get the next round of solar into "affordable" range, but we're going to need your help if you can.