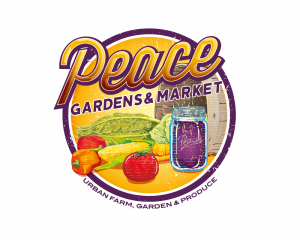 Blue Ridge Public Radio's Cass Herrington, interviewed Burton Street's DeWayne Barton for a piece aired on June 30th. Always quotable, the following excerpt from the interview illustrates why Barton is such an inspiring leader and visionary, and why nearly 300 unique individuals came together to crowdfund the solar project that will be installed in the coming days:
Founder DeWayne Barton says the initial spirit behind the Peace Garden was to sprout positive change, during a time of turbulence.

"We said, 'don't go to Washington and protest, if you don't know your neighbor down the street.' So we invested in our own own [sic] backyard and created a space that would help absorb trauma and inject inspiration, through the arts, the environment, and social enterprise," Barton said.
Listen to the interview!